The date for this year Sloe Gin World Championships has been set for Sunday 10th December 2017, – the first time the event has been held on a weekend, at The George Inn in the Sussex village of Frant, near Tunbridge Wells.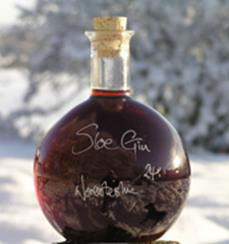 This, the 9th Championship, will be tinged with a sadness following the death of founding Sloe Gin World Championship committee member, 'Merlot' Mike Matthews, at his home in Tunbridge Wells on 24th September.
Mike's body was found sitting in an arm chair at home, "looking peaceful", with an empty glass and a partially drunk bottle of his favourite wine at from which his nickname 'Merlot Mike, was derived, at his elbow. He had made his final batch of sloe gin just a few days before.
Friend and former Sloe Gin World Champion, Dave Bennet paid tribute: "Merlot Mike was a lovely man, who I never once heard complain about the Multiple Sclerosis which disabled him."
Despite his mobility issues – Merlot Mike, who had just turned 70, led an active life, sailing, regularly visiting ex work colleagues in London and travelling to Monaco for the Grand Prix. Within recent weeks he had been to the Goodwood Revival veteran motorsport festival in Chichester and the Southampton Boat Show.
The proceeds of the Sloe Gin World Championships are always donated to the MS Society which supports people with Multiple Sclerosis.
Each year artisan and commercial sloe gin makers from to vie for the coveted 'Sloe Ginster World Champion' title.
There are also competition categories to include entries for other liqueurs such as damson gin and sloe vodka.
Postal entries have already arrived at the pub from as far afield as Vancouver in Canada.
The event began when pub locals began arguing over the perfect sloe gin recipe. Dating back to around 1750, The George Inn, a traditional country pub with cosy log fires, is said to make an ideal setting to judge the most traditional of Christmas liqueurs.
Sloes, a smaller relative of the plum, are used to make the red liqueur normally with an alcohol content between 15 and 30% abv. Traditionally it is made by infusing gin with the bitter-tasting drupes, using sugar to extract the sloe juices.
"Growing interest in the competition from home and abroad means that we have decided to move contest to a weekend to make it easier for non-locals to attend," said pub landlord Greg Elliott.
Sloe gin is made from ripe sloes that, by tradition, are picked after the first frost of winter. Each drupe should be hand-picked with a thorn taken from the blackthorn bush on which it grew. Some sloe gin connoisseurs say that the drupes may only be pricked silver pin or fork.
Modern protagonists pick the sloes earlier and freeze them, avoiding the pricking stage, claiming that this not only splits the drupes, but by analogy to ice wine, the freezing changes the flavour of the drupes.
Last year, "liquid deli" Demijohn, which has outlets in Edinburgh, Glasgow, York and Oxford, using sloes foraged in Worcestershire, was crowned Sloe Ginster World Champion for the third year in succession. The silver medal went to London based Mother's Ruin. The bronze medal was award to Bramley & Gage's 6 O'Clock gin from Thornbury in Bristol.
Elephant Gin made in Germany, but with South African origins, received a Highly Commended award.
The homemade category, which attracted more than 30 entries, a record number, was won by food blogger Danielle Ellis from Littlecombe near Dursley in Gloucestershire. Susan Gage from Hailsham in Sussex came second. Third place went to Zoe Rutterford of Chickney Hall Farm at Dunmow in Essex.
Homemade entries, accompanied by a completed entry form, may be submitted on the day by 1:00pm. Judging begins at 3:00pm. The deadline for entries to this year's Sloe Gin World Championships is 12:00 noon on the day of the event – for postal entries which have preregistered. Online registration closes at 6:00pm on 7th December.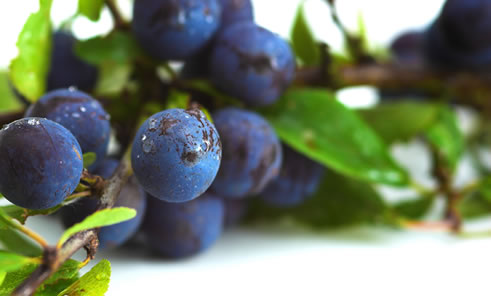 All proceeds of the event are donated to the Multiple Sclerosis (MS) Society which supports people with Multiple Sclerosis - www.mssociety.org.uk.

The George Inn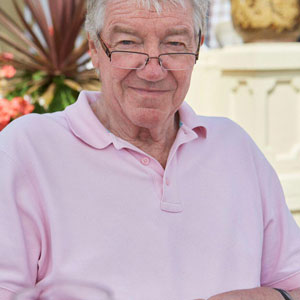 Mike Matthews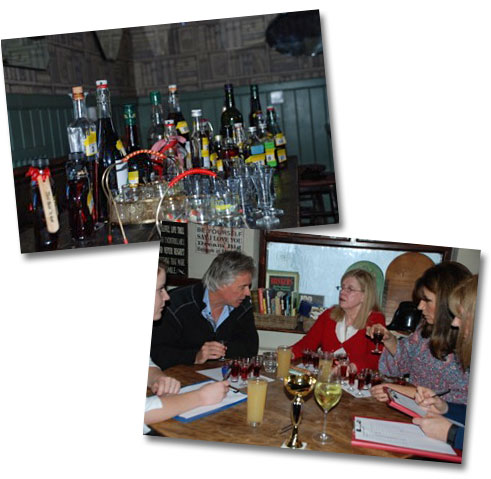 Images from the 2016 Championship