2018 Sloe Gin World Championship will be held on Sunday 16th December from 3pm at The George Inn, Frant.
In 2017 artisan sloe gin makers from across the world gathered at The George on the Kent/Sussex border to vie for the '2017 Sloe Gin World Champion' title.
The annual event, hosted by The George Inn in Frant, near Tunbridge Wells, was the 9th such competition, it attracted 36 entries from as far afield as Canada, Germany and Scotland, raising over £2,000 for charity. Around 150 people attended, making a small donation to sample the gins.
Last year's runner-up, London-based Mother's Ruin, scooped the top prize in the commercial category, with local Anno Distillery of Marden in Kent, being awarded the silver medal.
There were also notable entries from The Lakes Sloe Gin in Cumbria, Devine Vineyards in British Columbia in Canada, Raisthorpe Manor Fine Foods of Malton, in North Yorkshire, Addingham Fruit Liqueurs in West Yorkshire, and Demijohn from Edinburgh, who were all Highly Commended.
On the winning sloe gin, judges noted: "intensely flavoured with delicious rich notes of plum and almond, balanced perfectly with the gin botanicals. It is made gin using a recipe handed down from the owner Becky Griffith's own mother. She employs an old school approach of cold infusion over a very long period of time, which is hand-made, hand filtered and hand bottled.
"We cut no corners, our sloe gin takes at least a year to become ready for sipping," said Becky, adding, "We forage our sloes from all over Essex and the eastern fringes of the City, with the Essex sloes being particularly fine and full of flavour."
The homemade category, which attracted more than 30 entries, a record number, was won by pub regular George Shaw, a restaurant marketing consultant, who attributed the success of his winning concoction to the use of demerara, sugar, cinnamon and dried apple, measured in traditional Imperial, rather than metric, units.
"With two German contestants this year, I'm just glad it didn't come down to penalties," said Shaw.
Joint runners-up were Jean Scales and Brian Rosevear both from Tunbridge Wells.
The four judges who awarded marks for character, sweetness, clarity and were Henrietta Green, the award-winning food writer, journalist and broadcaster, Michael Voigt, General Manager of L'Oscar Hotel, a 5* boutique hotel opening in London in April, Alan Beauseigneur, a Master Mixologist from the luxury tea and fine food purveyor, The East India Company and Simon Brewster, Senior Private Client Manager and Buyer from Fine & Rare, the 3rd largest wine merchant in the UK.
All proceeds of the event were donated to the MS which supports people with Multiple Sclerosis – https://www.mssociety.org.uk/. One of the Sloe Gin World Championships founder, 'Merlot' Mike Matthews, who died suddenly in September2017, had suffered from Multiple Sclerosis. A special 'Merlot' Mike Matthews Memorial Trophy will be now presented each year to the winner of the home-made category. Over £2,000 was raised in Mike's memory.
Two miles south of Tunbridge Wells, Frant is bordered by Eridge Park and is on the High Weald Walk making it a popular stop for walkers. Dating from around 1750, the traditional country pub, with two bars and restaurant, traditional English food with continental influences, hand drawn beers, oak beams, a large enclosed garden and dogs lying by log fires in winter – The George Inn makes an ideal setting to judge the most traditional of Christmas liqueurs.
Sunday 16th December 2018 |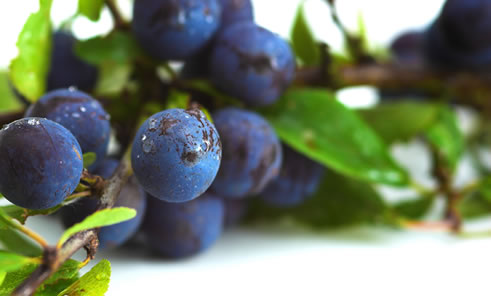 All proceeds of the event are donated to the Multiple Sclerosis (MS) Society which supports people with Multiple Sclerosis - www.mssociety.org.uk.

The George Inn