Artisan sloe gin makers from across the world gathered at a village pub on the Kent/Sussex border near Tunbridge Wells, to vie for the 'Sloe Ginster World Champion' title for 2016 on Wednesday 14th December.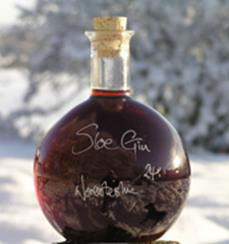 Now an annual event, hosted by The George Inn in Frant, this was the 8th such competition.
The "liquid deli" Demijohn, which has outlets in Edinburgh, Glasgow, York and Oxford, using sloes foraged in Worcestershire, was crowned Sloe Ginster World Champion for the third year in succession. The silver medal went to London based Mother's Ruin. The bronze medal was award to Bramley & Gage's 6 O'Clock gin from Thornbury in Bristol. Elephant Gin made in Germany, but with South African origins, received a Highly Commended award.
The homemade category, which attracted more than 30 entries, a record number, was won by Danielle Ellis https://severnbites.com/ from Cambridge. Susan Gage from Hailsham came second. Third place went to Zoe Rutterford from Essex.
Interestingly, in the blind tasting, the three judges – Anita Martin, Mark Baldwin and Dianna Morris – all scored the top six homemade entries above any of the commercial contestants.
Demijohn's winning sloe gin described by judges Anita Martin, Mark Baldwin and Diana Morris as, "Not too sweet, not too dry and a perfect drink for the winter," is based on a family recipe dating back to 1842. It is made for made by a husband and wife team, Colin and Phyllis Hingston, in Worcestershire. Although the recipe, which uses London dry gin, is a closely guarded secret, Demijohn MD Angus Ferguson advises those making their own concoction "Never infuse for less than 10 months to ensure a rich and deep flavour."
The dry late summer made for a late growing season for sloes or drupes – the bitter fruit of the blackthorn bush but foragers were rewarded with an early first frost, after which by tradition, the berries are harvested.
The event raised £590 which is donated to the MS which supports people with Multiple Sclerosis – www.mssociety.org.uk.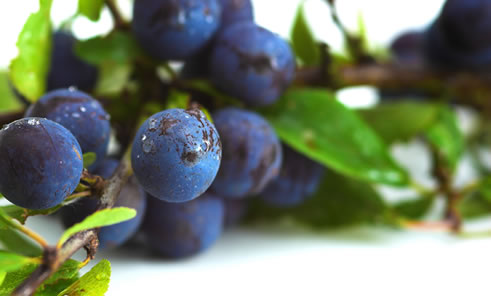 All proceeds of the event are donated to the Multiple Sclerosis (MS) Society which supports people with Multiple Sclerosis - www.mssociety.org.uk.